Seabuckthorn Herbal Extract
Phyto Life Sciences introduces broad varieties of customized seabuckthorn extract with Unique Features to meet consumer's specific requirements in Healthcare, Food & Cosmetic industries
Botanical Name : Hippophae Rhamnoides
Common Name : Seabuckthorn
Parts Used : Fruit pulp
Principal Constituents of Crude Herb : Quercetin
Introduction
Sea buckthorn (Hippophae rhamnoides L.) is a valuable multipurpose medicinal plant belonging to Elaeagnaceae family and native in temperate zone of Asia, Europe, and North America. It also grows in a distinct area from the Alborz Mountains in Persia to Caucasia and eastern Turkey. Sea buckthorn is a thorny nitrogen fixing shrub with high nutraceutical and therapeutical properties. The active constituents of this plant are reputed to have considerable medicinal effects and are frequently used for curing cough, skin wounds, cardiovascular diseases, improving blood circulation, they also have antioxidant activity.Sea buckthorn leaves, seeds and fruits possess an exclusive composition of natural compounds but important therapeutic uses of this shrub are related to its yellowish-orange fruits.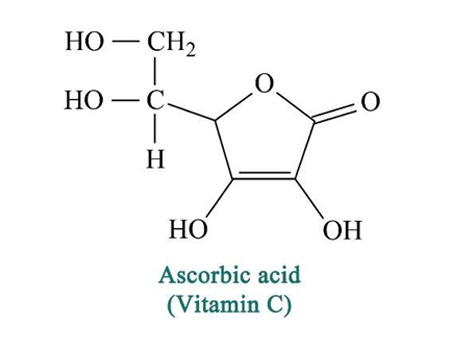 Constituents and Active Compounds:
The fruits contain phenolic compounds including flavonoids, flavones, phenolic acids, and tannins. Ascorbic acid (vitamin C) is the most important medicinal factor in the juice of sea buckthorn fruits. Fruits also contain carbohydrates (such as glucose, fructose and xylose) in the form of sugars.Various carotenoids (such as lycopene and β-carotene). Total flavonoids from the leaves and fruits of Hippophae genus are a group of compounds containing seven kinds of flavonoids while isorhamnetin and quercetin are the main constituents.
Supports Overall Health, Wellness, and Comfort
Seabuckthorn extract is cost effective and biologically potent with formulation application as follows:
Seabuckthorn fruit pulp's flavonoids have a wide range of curative effects on the cardiovascular diseases.
Ascorbic acid (vitamin C) is the most important constituent acts as an antioxidant and sustains cell membrane integrity
Unsaturated fatty acids and has important therapeutic effects such as preventing heart disease and arthritis.
 Fruit pulp extract are frequently used for curing cough, skin wounds, cardiovascular diseases, improving blood circulation.
Raw Material
Collection of raw material in proper season from various regions of India. Authentication and Standardization of botanical species carried out respectively.
Extraction Process
Our organization adopted USP based methods for extraction to maintain quality, safety & efficacy of our product by following GMP. For enrichment of herbal extract, we optimized & monitored critical process parameters to achieve desire end product which conserve its natural aroma and taste to satisfy consumers need. Product Processed & stored under strictly hygienic production environment.
Unique Features
Phyto Life Sciences is always taking consideration of consumer's requirement by providing them versatile products with below unique features:
Aqueous solubility
Enriched phytoconstituents
Prolong shelf life
Availability  of accelerated stability study data 
Long lasting natural aroma & taste
Grades Available
Powder, Liquid and Oil soluble version also available
Application
Applied in  Nutraceuticals to enhance health benefits
Applied in food and beverages
Applied in cosmetics, flavors & fragrance industry  
Storage
Store at cool and dry place
Important Note :-The information presented in this is for informational, reference and educational purposes only and should not be interpreted as a substitute for diagnosis and treatment by a health care professional. Although, the information presented about product is based on material provided by researchers and sources deemed reliable, we do not presume to give medical advice. The information presented here is the base on various Ayurveda & other book references and some market literatures and books and published papers. Anyone wishing to use this information should share it with his or her health care provider before embarking on any therapeutic program. It is your responsibility to discuss any alternative or natural remedy with your health care provider before use.